Description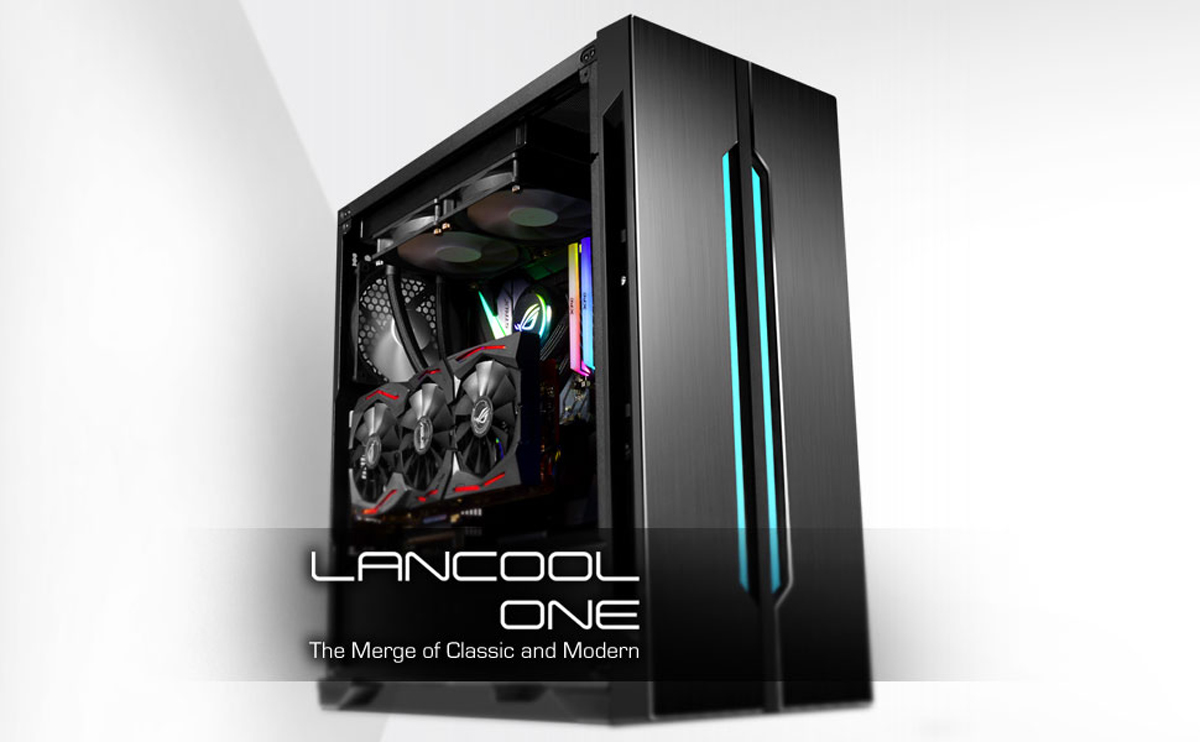 One panel with technology, another side with aesthetics Functionality and beautiful outlook all in one.
Combining with Aluminum / RGB lighting / Temper Glass, create the elegant yet beautiful chassis.
---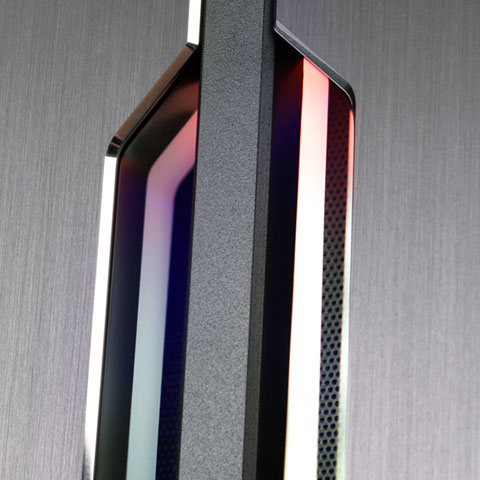 AluminumTouching Coolness/Profound Quality
Classic brush aluminum front panel.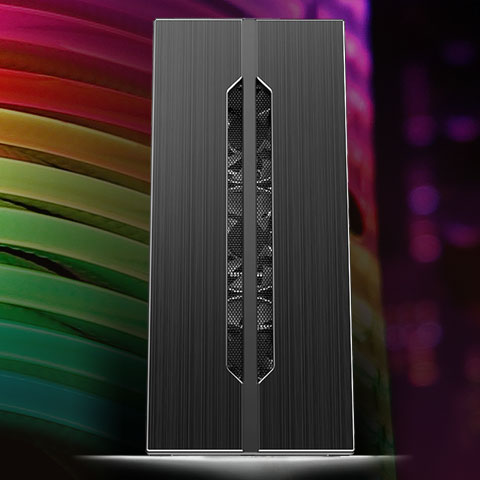 Duality of Light
Glamorous / Elegance
The unique illumnination design not only provide ambient lighting but still maintain elegant look.
---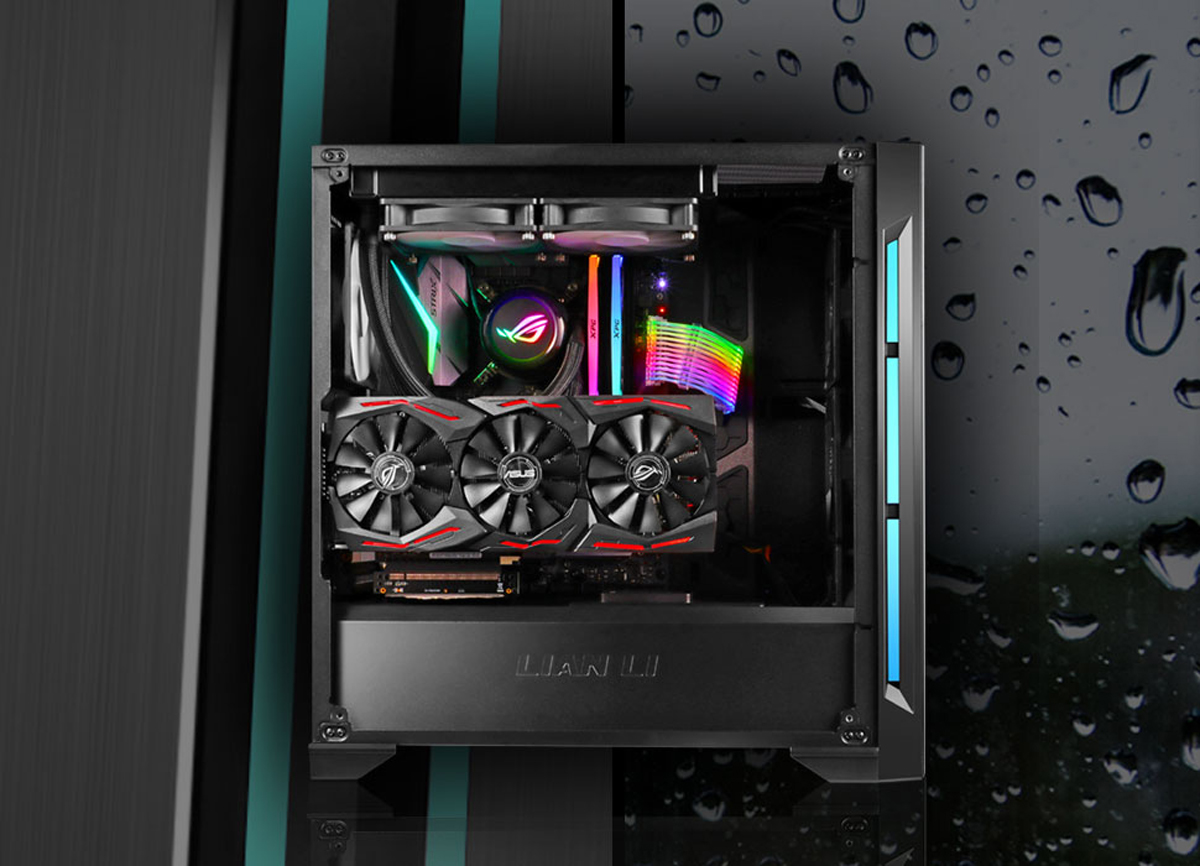 Combining with Aluminum / Temper Glass / RGB lighting
Create the elegant yet pure beauty.
---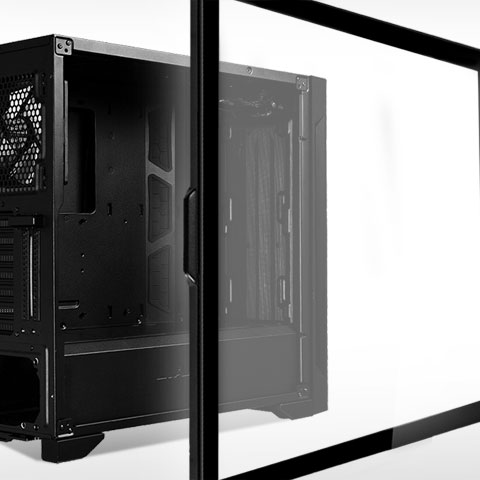 Seamless Tempered Glass
Clear face for the whole Glass / Purely Amazed
ToollessTempered Glass, no holes no screws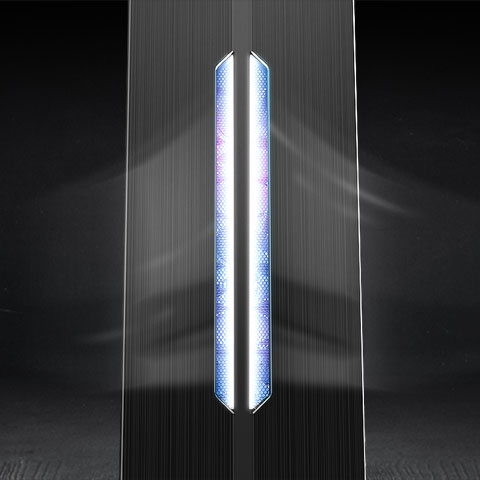 Diamond Shape Airflow Optimization
RGB Lighting never stop while airflow keeps in and out Let the Air goes in from the front panel, Change the way that traditionally air flows from two sides of the front panel.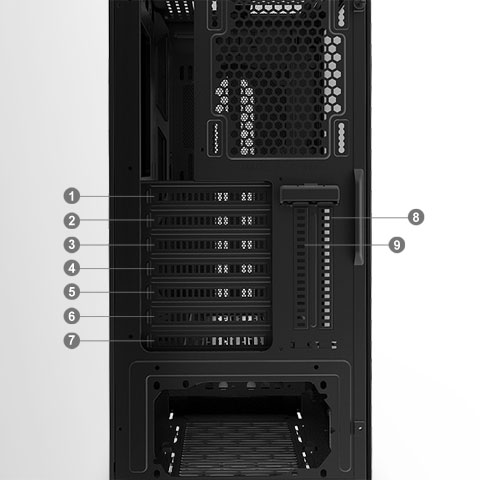 9 Slots 7 horizontal / 2 vertical
Gemini use innovative design, providing 7 horizontal and 2 vertical total 9 PCI slots
Giving you the super performance, also free mounting by yourselves.
---
Hi Speed
User Friendly multiple sockets.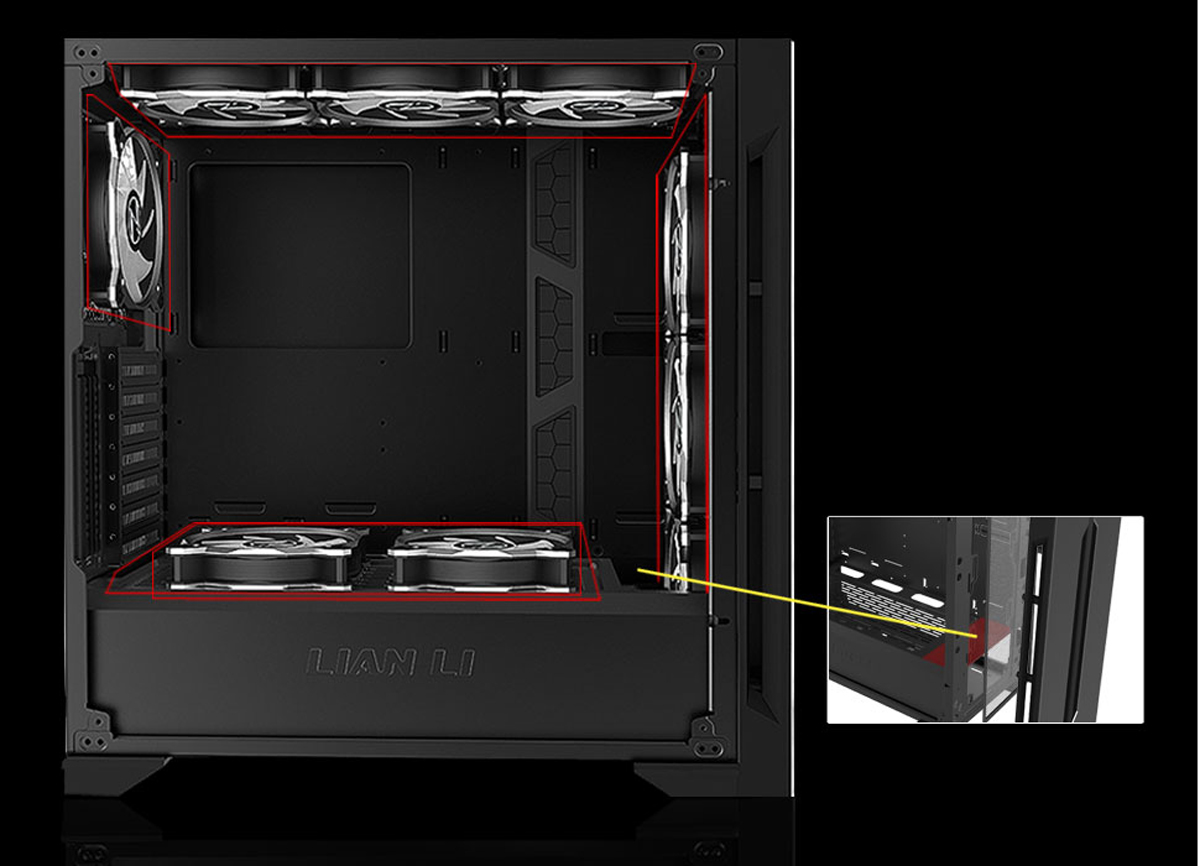 Cooling Expertise of Air and Water
Air cooling
Front:3x120mm/2x140mm
Top:3x120mm/2x140mm
Rear:1x120mm
Bottom:2x120mm
water cooling
Front:120 x360mm/140 x280mm
Top:120 x360mm
Rear:120 x120mm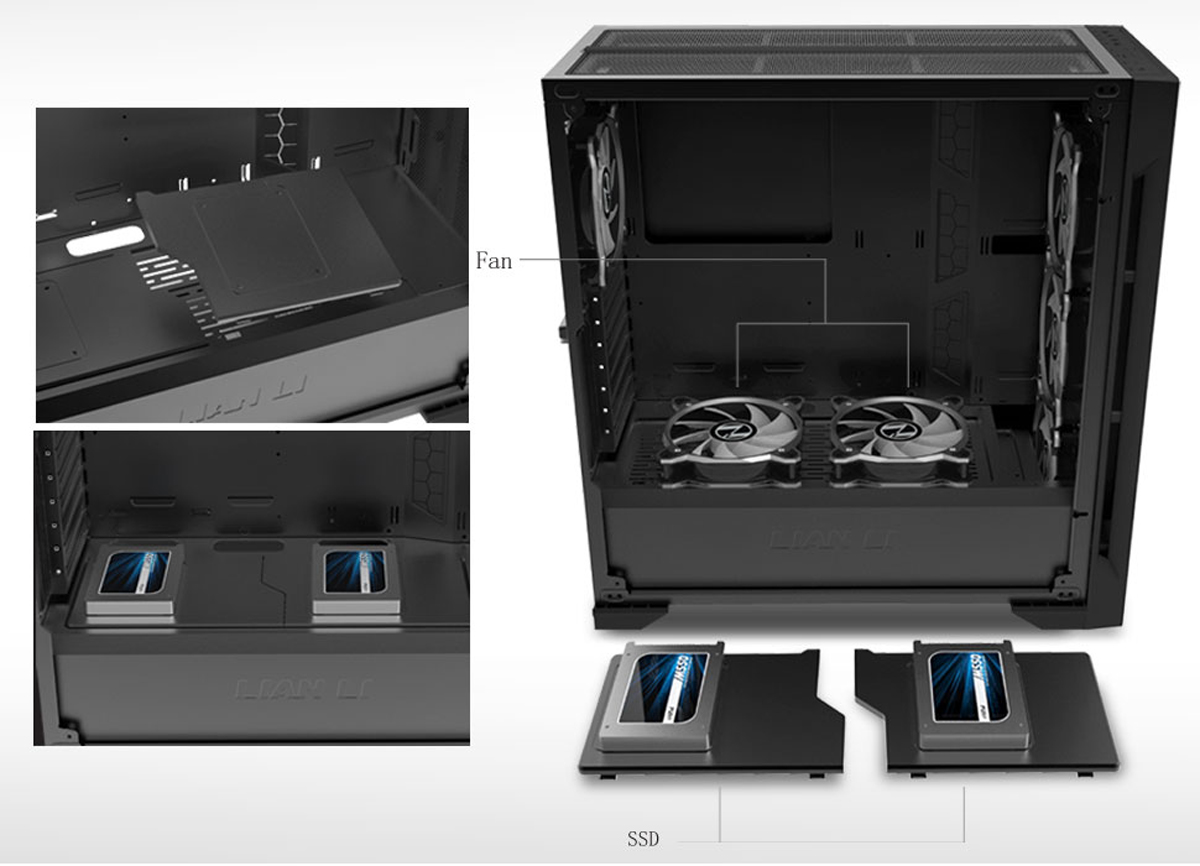 Two in One PSU Shroud
Capable of housing two additional PSU/ mounting two additional 120mm fans for
air cooling Assemble 2 SSD or replacing with 2 120mm fans
---
Magnetic filter Works efficiently
Cooling ultimate / dust proof
Chassis provides various magnetic filter with anti-dust path
Case no heat yet dust free.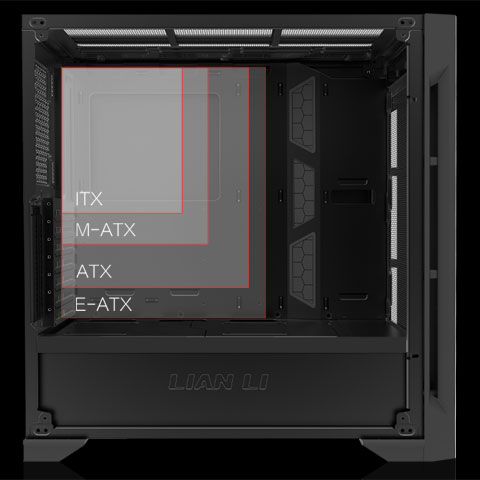 Compatible E-ATX motherboard
MB size all support
E-ATX/ATX/M-ATX/ITX
Whatever you want to assemble, it's all your call!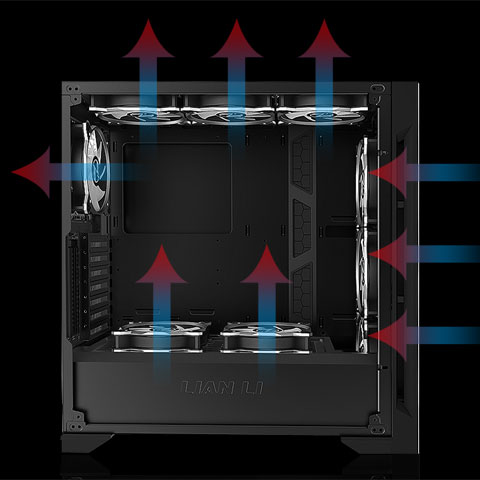 Three-dimensional Airflow tunnel
Sufficient airflow tunnel, makes the cooling easy just like a piece of cake
---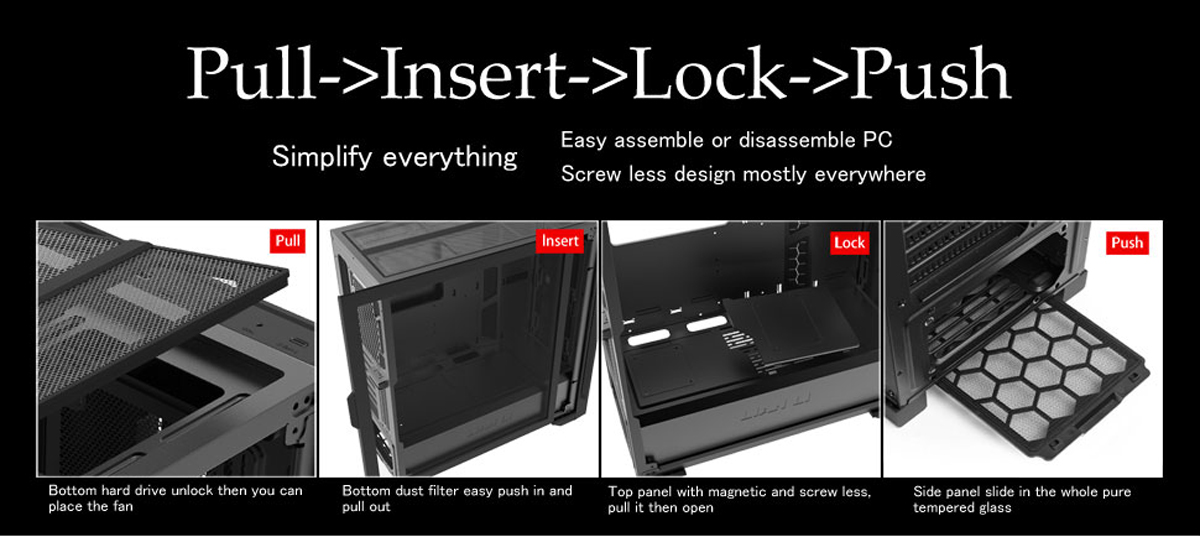 ---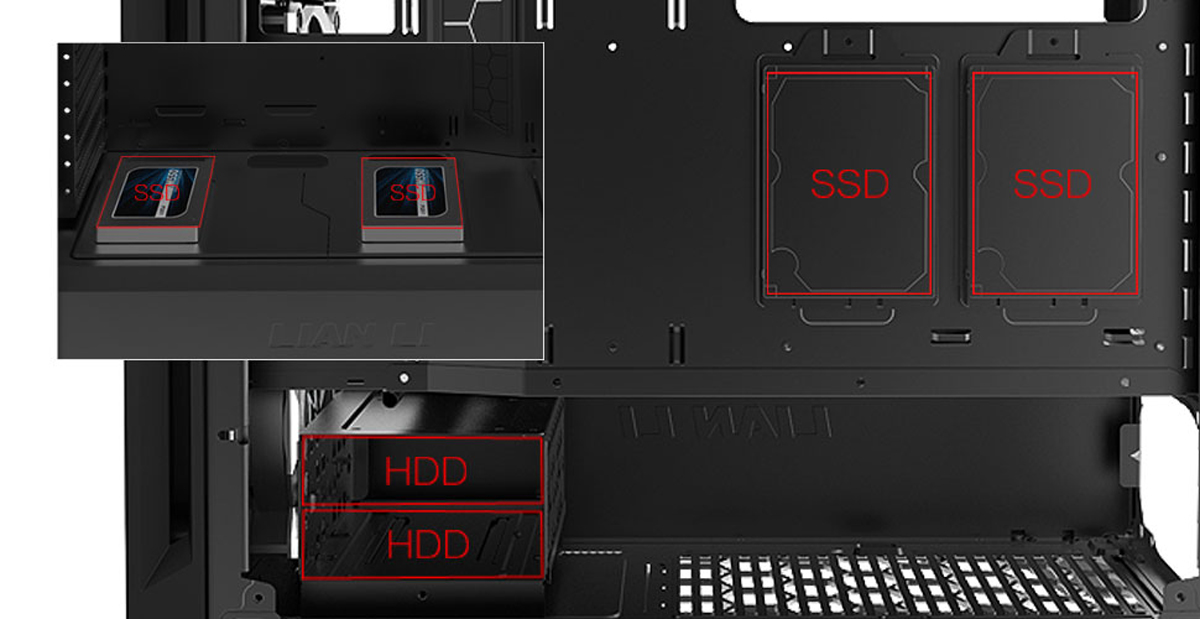 Adequate HDD expansion
Support 2X3.5'' HDD and 4X2.5''SSD
---
---
Specifications
Model
LANCOOL ONE
LANCOOL ONE Digital
Case Type
Tower Chassis
Dimensions
(W)220mm x(H)472mm x(D)450mm
Case weight
8.25kg
Color
Black
Material
(Side)Tempered Glass, (Body)SECC
Expansion Slot
7+2
2.5" SSD
4
3.5" HDD
2
I/O Ports
USB3.0 x2 , HD Audio
USB3.1 Type C x1, USB3.0 x2 , HD Audio
M/B Type
E-ATX / ATX / Micro-ATX
Fan

Front: 120mm x1(include) / 120mm x3 or 140mm x2()
Top: 120mm x3 or 140mm x2(option)
Rear: 120mm x1(option)
Bottom: 120mm x2(option)

Radiator

Front:120 x 360mm / 120 x 240mm/ 120 x 120mm / 140 x 140mm / 140 x 280mm
Top:120 x 360mm / 120 x 240mm/ 120 x 120mm
Rear: 120 x 120mm

VGA Card
length =420mm
CPU Cooling
=175mm
PSU
(L)224mm
Filter
(Top) x1 , (Bottom) x1 , ( Front ) x1
LED
RGB , Motherboard Sync
Addressable RGB , Motherboard Sync
Body Material Thickness
0.6mm
Side Pancl Material Thickess
0.7 mm