Description
Hyper-Realistic Video Quality with HDR
Featuring the leading HDR technology in a video enjoyment monitor, EL2870U offers enhanced brightness and contrast and adds incredible details and vividness to HDR video contents.
*To view HDr content from your device, ensure that you use the HDMI cable provided with the EL2870U or High Speed HDMI Cable or Premium High Speed HDMI Certified Cable.
*HDR function supports HDR 10 content.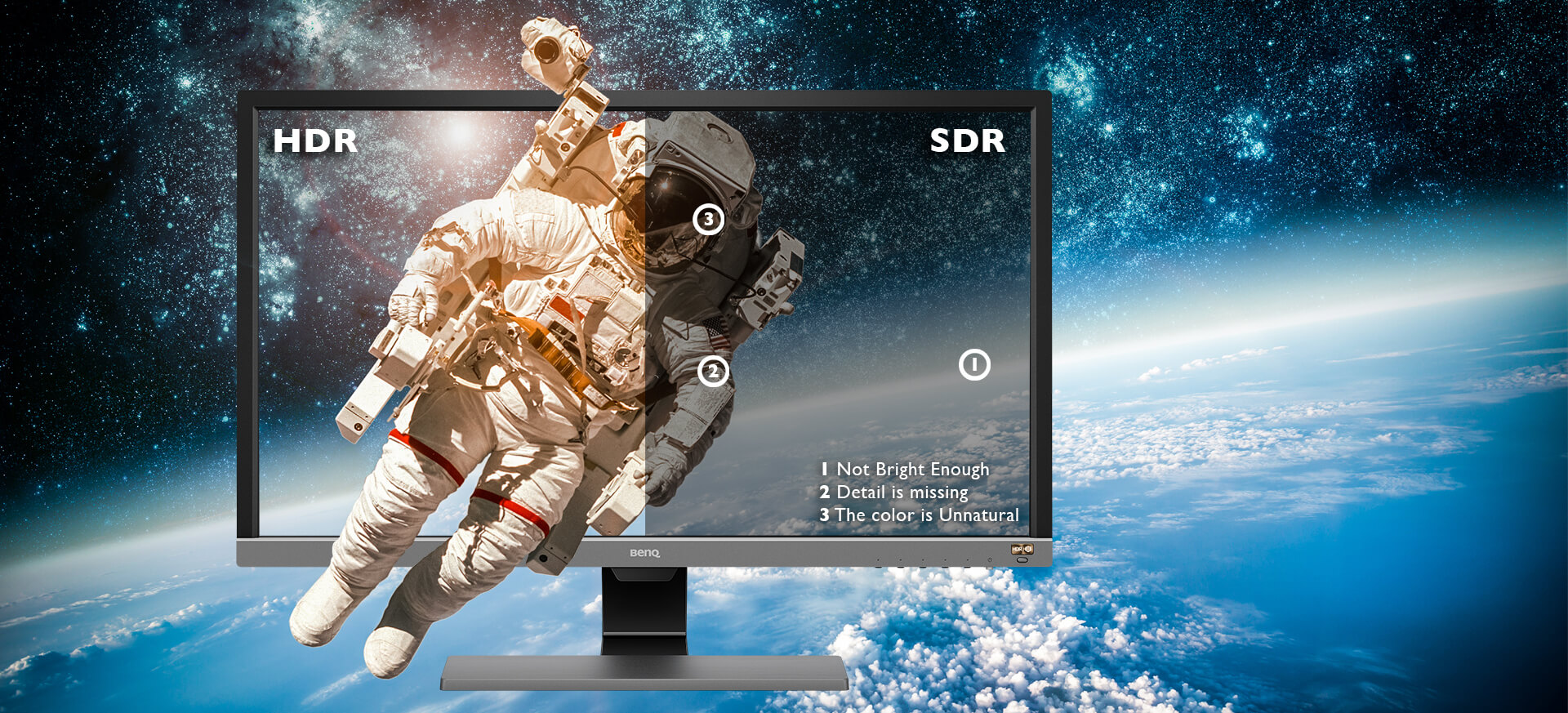 Opt-Clarity for Ultra-Fine Details
EL2870U's simple hotkey switches between 4 levels of HDR and B.I.+ modes, which constitute BenQ's exclusive Opt-Clarity Technology, allow users to select the most suitable clarity for displayed content based on the conditions in different viewing environments, ensuring users can fully enjoy the splendid image performance of HDR while maintaining the ability to see the most delicate details in dimly lit environments.
Take control of your streaming enjoyment with ease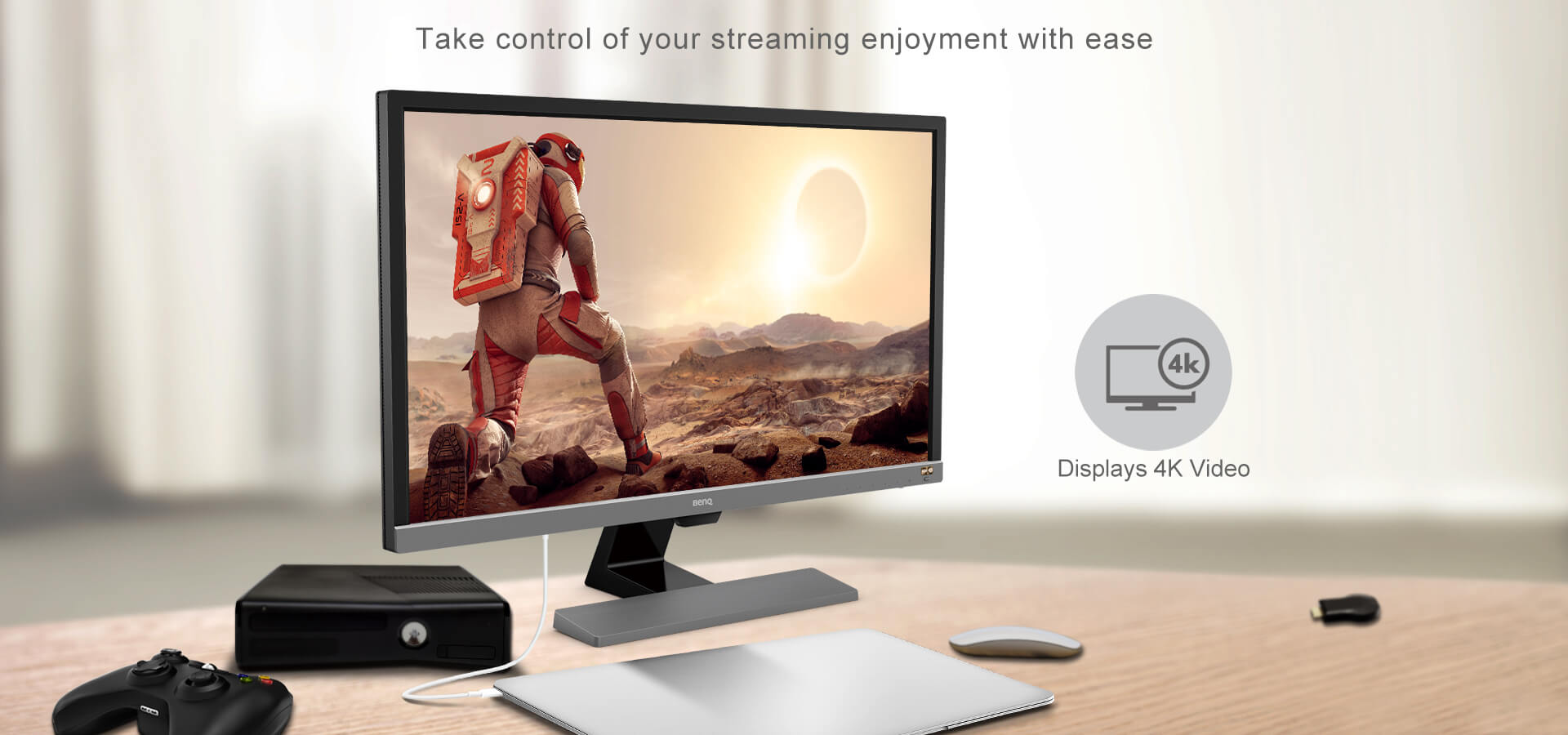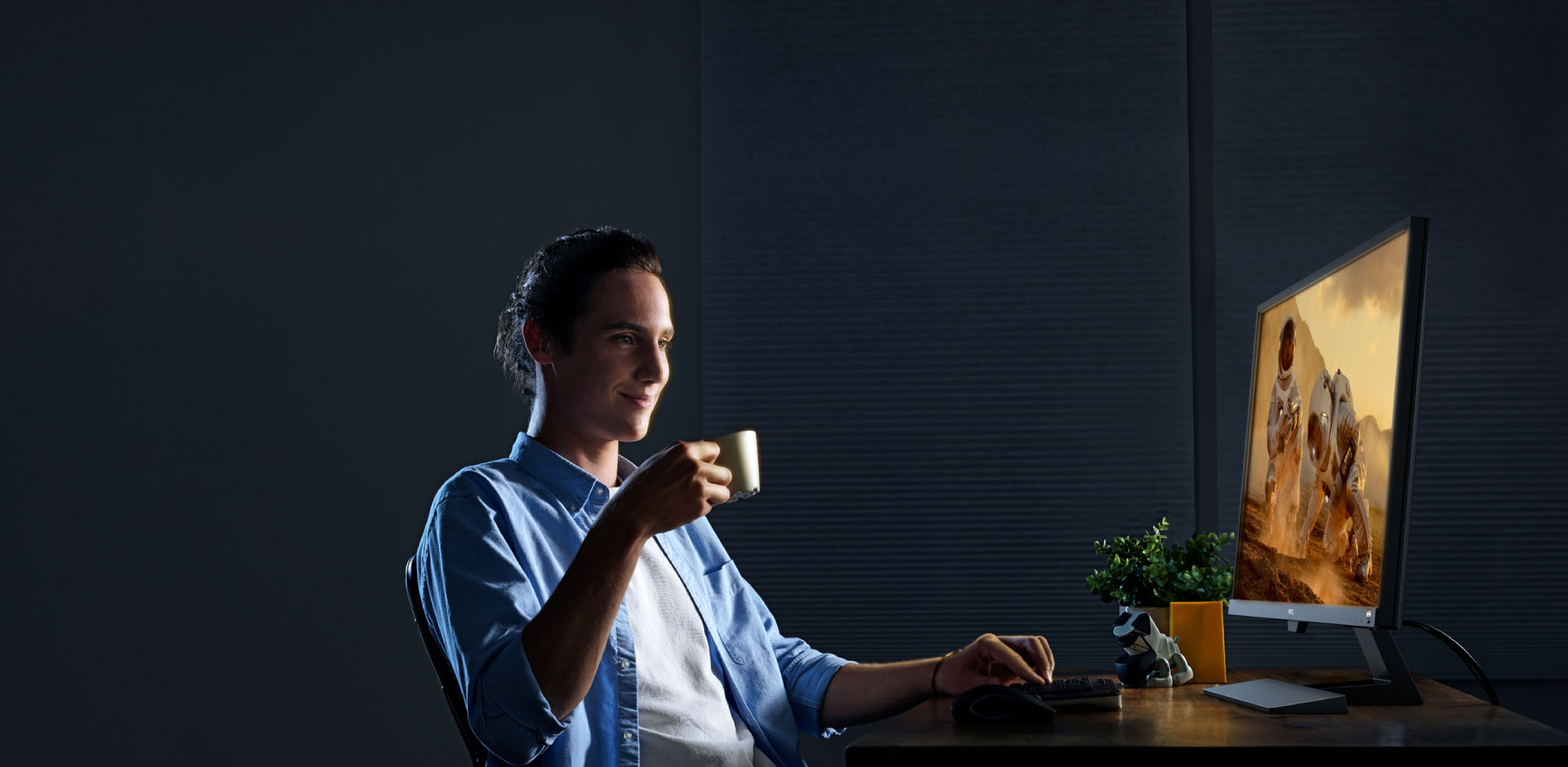 Your Eyes, We Care
BenQ's industry-leading Eye-Care technologies help to reduce eye fatigue while ensuring greater comfort after a long period of monitor use. Besides Eye-Care monitors, BenQ also offers ScreenBar products to complete your Eye-Care collection.
Brightness Intelligence Plus Technology
Reduce Eye Strain in Any Lighting Environment
The ambient light sensor detects ambient light levels and the color temperature in your viewing environment, automatically adjusting on-screen brightness and color temperature to fit your surroundings. It also gradually adjusts brightness based on one's usage time. This offers the best display quality for users' viewing comfort, preventing eye strain and protecting your eyes after you watch monitors for hours.