Description
Intel LGA 1151 ATX motherboard with OptiMem II, DDR4 4266 MHz, Dual M.2, HDMI, Intel Optane memory ready, SATA 6Gb/s, USB 3.1 Gen 2
OptiMem II: Careful routing of traces and vias, plus ground layer optimizations to preserve signal integrity for improved memory overclocking
Enhanced power solution: Premium components provide better power efficiency
UEFI BIOS: New UEFI options include a search function that allows you to find settings easily
Industry-leading cooling options: Comprehensive controls for fans and AIO pump, via Fan Xpert 4 or the acclaimed UEFI
Ultrafast connectivity: Dual native M.2 and NVMe PCIe RAID support for lightning-fast storage speeds
5X Protection III: Multiple hardware safeguards for all-round protection

Dressed in professional attire, the Prime Z390 series caters to daily users and content creators with well-rounded specs and features. Combining the benefits of the latest processors with essential ASUS design and engineering, Prime Z390 provides a wealth of options for performance tuning via intuitive software and firmware features.
Prime Z390 simplifies CPU overclocking with software and extensive tweaking options that give beginners and seasoned overclockers alike the tools to build well-tuned machines. A new memory trace layout provides stability and compatibility for both traditional DIMMs and RGB-infused memory, letting you pair a broad choice of DRAM kits with your build.
All-round energy efficiency
With the Energy Processing Unit (EPU) you'll enjoy system-wide power savings. The EPU automatically optimizes power consumption and maximizes savings with Away mode. — a smart setting that creates an extreme energy-saving scenario by shutting down unused I/O controllers.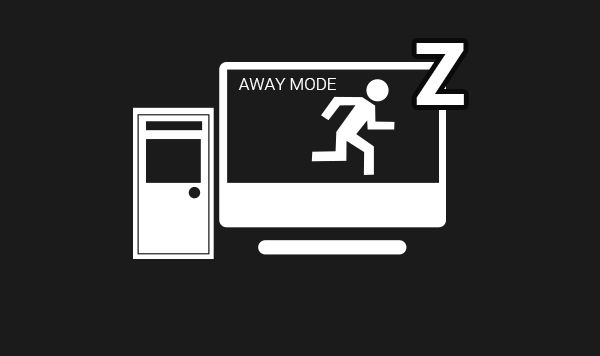 Flexible cooling controls for air or liquid
With Prime Z390-P you have comprehensive control over fans via Fan Xpert 4 or our media-acclaimed UEFI. Whether you're cooling with air or water, Auto-Tuning mode intelligently configures all parameters with a single click. There's also an Extreme Quiet mode, which reduces all fan speeds to below the default minimum — keeping your system whisper-quiet when performing light tasks.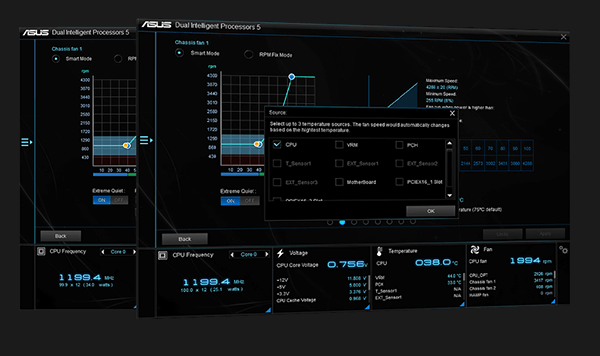 Back to Tune it your way
↑
Prime Z390-P is designed for builders who want essential ASUS reliability and performance. More CPU cores create power-delivery challenges, so Prime Z390-P has extra power phases and comprehensive cooling features for optimal performance.
Cooler by design
Prime Z390-P features the most comprehensive cooling controls ever, configurable via Fan Xpert 4 or the UEFI BIOS.
Each header can dynamically reference three thermal sensors, and via Fan Xpert 4 you can even map the temperature of supported ASUS graphics cards to optimize cooling for GPU and CPU-intensive tasks.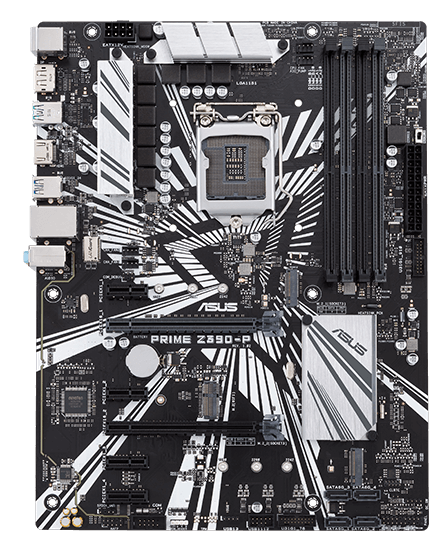 Back to Cool and Reliable
↑
M.2
Speed up with onboard M.2 up to 32Gbps
With x4 PCI Express 3.0/2.0 bandwidth, M.2 supports up to 32Gbps data-transfer speeds. It's the perfect choice for an operating system or application drive, providing fast access to data.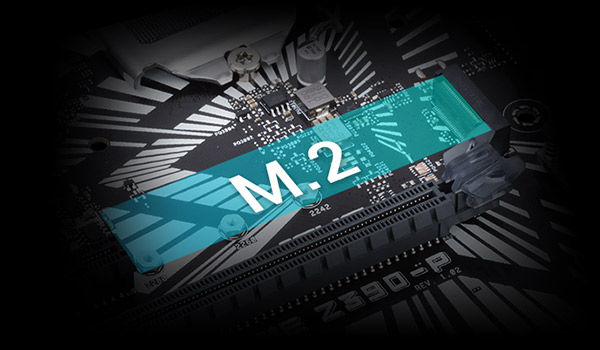 USB 3.1 Gen 2
Ultimate-speed 10Gbps with USB 3.1 Gen 2 onboard
With backward-compatible USB 3.1 Gen 2 Type-A™, you'll experience ultimate connection flexibility and blazing data-transfer speeds of up to 10Gbps.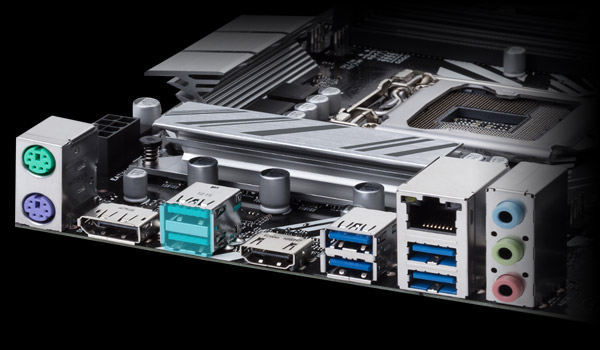 USB 3.1 Gen 1 Front Panel Connector
Future-proof connectivity
USB 3.1 Gen 1 is right where you need it, with four super-speed headers for the front panel. Experience data-transfer speeds up to 10X faster than USB 2.0 with instant plug-and-play connectivity, and avoid back-breaking contortions in the hunt for hard-to-reach rear ports.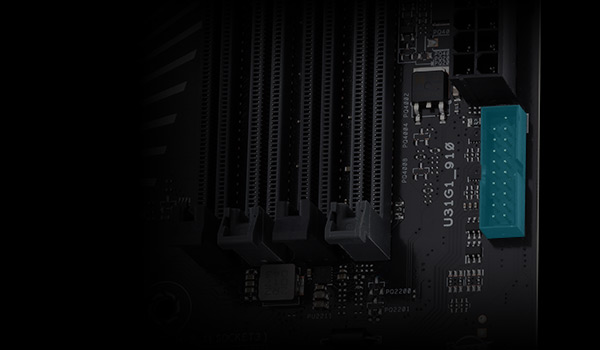 ASUS Lighting Control
Brighten up your build
With 5050 RGB strips connected to the RGB header, you can create your own stunning multicolor lighting displays with static, blinking, fading, and strobing effects.
* The RGB-strip header supports 5050 RGB LED strips with a max power rating of 3A (12V). For maximum brightness, strip length should not exceed 3m.
** RGB LED Strips are sold separately.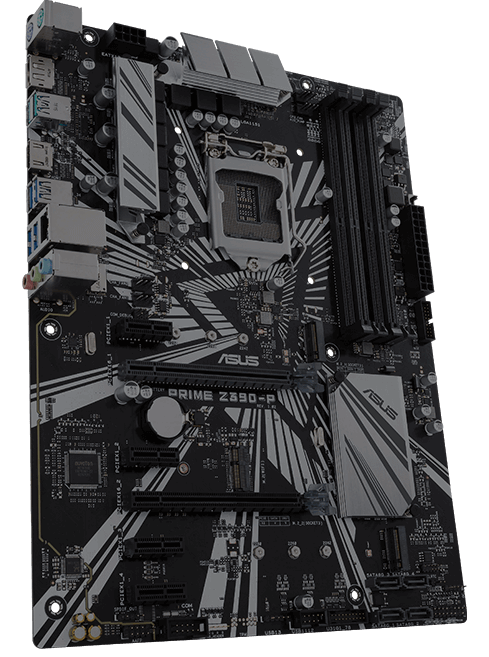 Upgrade to unrivalled audio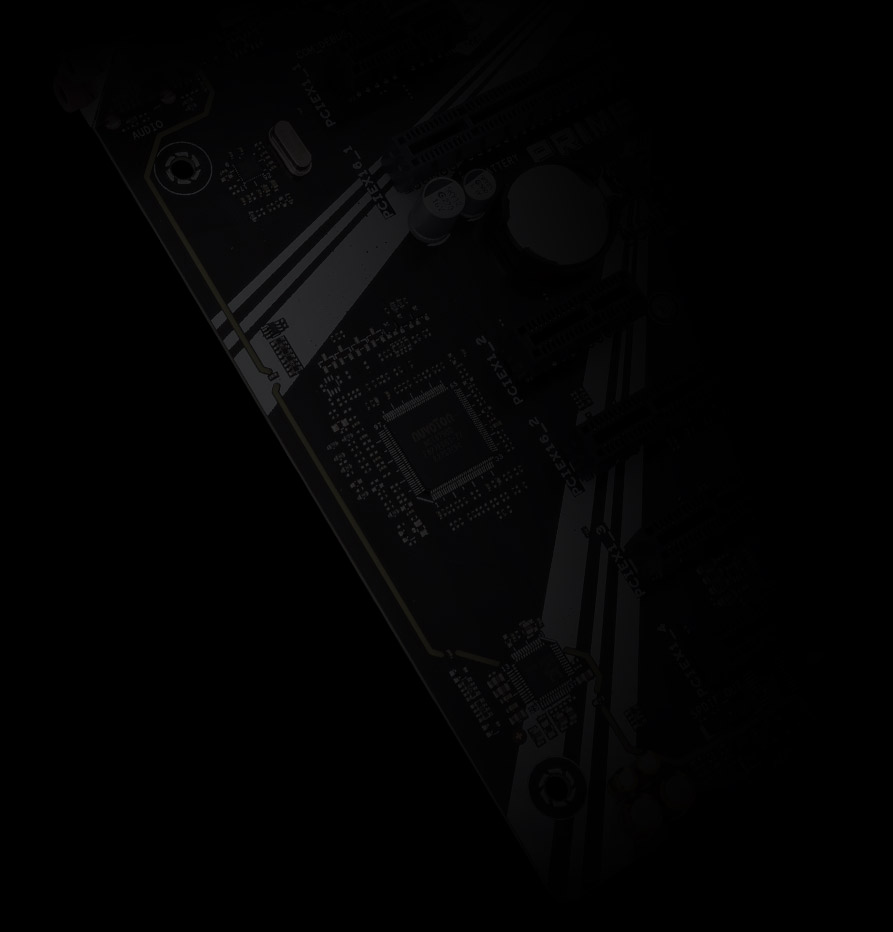 Outstanding audio
Combined onboard features deliver elevated audio
Intelligent design and premium hardware create audio quality unlike anything you've ever experienced!
Audio shielding
Separates analog/digital signal domains, significantly reducing multi-lateral interference.
Separate layer for left and right tracks
Ensures minimal crosstalk between audio paths.
Premium Japanese-made audio capacitors
Premium parts provide an immersive sound signature, with exceptional fidelity.

Intel Z390 chipsetThe Intel® Z390 is a single-chipset design that supports Socket 1151 for 9th Gen and 8th Gen Intel® Core™, Pentium® Gold and Celeron® processors. It provides improved performance by utilizing serial point-to-point links, allowing increased bandwidth and stability. Additionally, the chipset provides a maximum of six USB 3.1 Gen 2 ports, four USB 3.1 Gen 1 ports, and 32Gbps M.2 and PCIe 3.0 lane speed support, for faster data retrieval. Intel Z390 also supports integrated-graphics, so you'll enjoy the very latest in graphics performance.

Ready for Socket 1151 for 9th / 8th Gen Intel® Core™, Pentium® Gold and Celeron® processors This motherboard supports Socket 1151 for 9th Gen and 8th Gen Intel® Core™, Pentium® Gold and Celeron® processors, with integrated graphics, memory and PCI Express controllers to support onboard graphics output with dedicated chipsets, dual-channel (4-DIMM) DDR4 memory and 16 PCI Express 3.0/2.0 lanes for great performance.